Invisalign (Clear Braces) In Whitby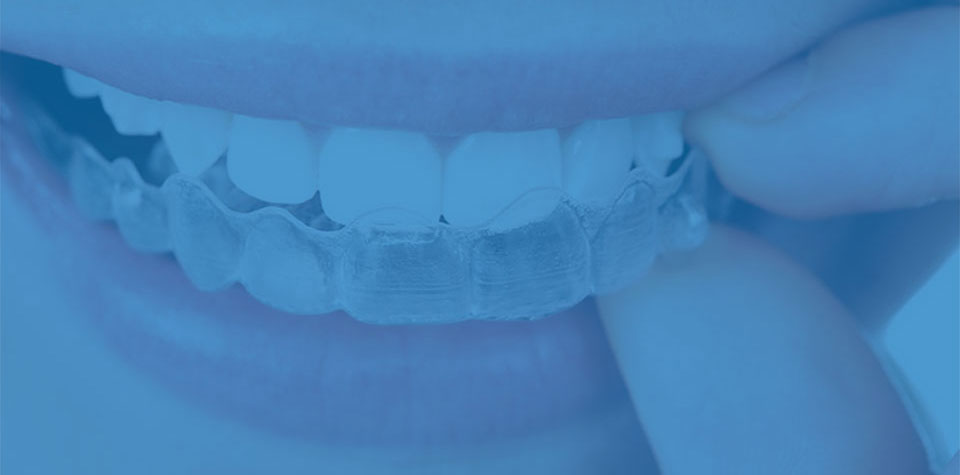 Invisible Braces / Clear Braces Whitby
Orthodontic treatments such as braces are designed to help adjust misaligned teeth. While they may only be a cosmetic issue for some, misaligned teeth may also put strain on certain teeth by creating an uneven bite load. At Whitby Smile Centre, we able to provide our patients Invisalign in Whitby, Oshawa. This is a brand of orthodontic treatment that aims to help with misalignment without the use of traditional braces.
Invisalign is a brand of clear dental aligners which are designed to fit over your teeth and gradually apply pressure to help guide your teeth into a desired alignment. Patients will likely receive multiple versions of the aligners to be used at different stages. The reason for this is that once the teeth have been positioned into alignment, the new aligner will progress them into the next stage of the treatment until the aligner needs to be changed again. For this reason, the amount of aligners a patient receives will depend on the amount of changes that are done with this feature of cosmetic dentistry in Whitby,Oshawa.
It is important to note that while Invisalign is a removable device, it is recommended that you keep it in most of the time and only remove it to eat and do your oral hygiene regimen. The reason for this is that invisalign requires time to adjust the alignment of your teeth. Also, while Invisalign is meant to serve as an alternative clear braces choice to traditional braces, it will not entirely emulate the results. Consult with a dental professional if you have concerns about the differences between the two options.
Dental Office in Whitby
If you are interested in receiving more information on how your dentist in Whitby, Ontario can provide you with Invisalign as a potential option to help straighten your teeth, contact Whitby Smile Centre today. Our clinic is located on Brock St. North, just south of Rossland and we are now accepting new patients in Whitby, Oshawa. We are also open on Saturdays to provide options for your oral health outside the typical work week.