Dental Veneer In Whitby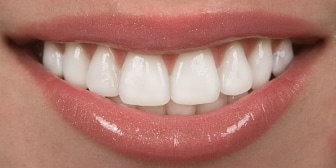 Patients may need work specifically on the front-facing exterior of a tooth. Their reason for doing so may be for the purpose of helping with some damage, or to address significant stains or issues they take with the appearance of the tooth. No matter the reason, you should be sure your oral health comes before any aesthetic concerns.
A dental veneer typically involves the exterior of the tooth to be reduced to accommodate the upcoming dental fixture. The reason for this may change depending on your individual circumstance. In the instance that your tooth has an uneven surface, it may need to be reduced to ensure that the veneer has a more stable surface to attach to. However, the surface may need to be roughened to give the adhesive a greater surface area to stick to.
While your dental veneer is being created by an external lab, it's likely that your dentist in Whitby, Ontario will give you a temporary veneer in the meantime. This will not have the same structural integrity as the upcoming fixture, so you will likely want to take additional care when doing actions such as eating.
A dental veneer is also used for the purpose of cosmetic dentistry in Whitby, Oshawa, due to the various ways they can be composed. While dental veneers can be made out of metallic substances, they can also be created from a porcelain or composite material that can be modified when it is created. As such, porcelain variations can more closely match the natural colouration of your teeth than metallic alternatives. However, it is important to note that it's unlikely for a dental veneer to exactly match the shade of your teeth. The reason for this is that your teeth fade naturally as you age, and it is unlikely that a veneer will fade at the same rate.
If you are interested in receiving veneers or would like more information on cosmetic dentistry in Whitby, Ontario contact Whitby Smile Centre today. Our clinic is located on Brock St. North, just south of Rossland and we are now accepting new patients in Whitby, Oshawa.Our clinic is also open on Saturdays to provide you with a convenient option to address your oral health.