Snoring and Sleep Apnea Treatment in Whitby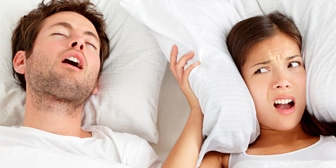 Snoring and sleep apnea issues are also a factor that can be addressed within kids dentistry in Whitby, Ontario. Children are at formative years, whether they are newborn or much older, and proper sleep patterns can affect both physical and mental health.
But snoring does not just affect children, and if a patient at any age wants to address any sort of snoring or sleep apnea issue, your dentist will be glad to help you out at any age. People may find themselves more aware of nighttime habits as an adult than as a child, typically due to comments from a loved one. No matter the way you found out, you may want to pursue treatment if you feel that it is interfering with your health
In order to properly diagnose and begin to treat snoring or sleep apnoea treatments, your dentist in Whitby,Oshawa will have to identify the area from which the snoring arises. This can be identified through the noise, or by analyzing whether the issue is caused by the soft palate or the base of the tongue. Once the problem area and effects are identified, the appropriate treatment can be started.
It is important to note that due to the variation in causes for snoring or sleep apnea, there is no unified treatment that will be used on all patients. As such, it is important to visit a medical professional such as your dentists in Whitby in order to properly diagnose the situation and to find a treatment suitable to the individual.
If you feel that snoring or sleep apnea is obstructing the overall health of you or somebody you know, feel free to contact your dentist in Whitby at Whitby Smile Centre today. Our clinic is located on Brock St. North, just south of Rossland and we are now accepting new patients in Whitby, Oshawa. Our dental office is also open Saturdays to help provide you with more choice when you go to address your oral health.